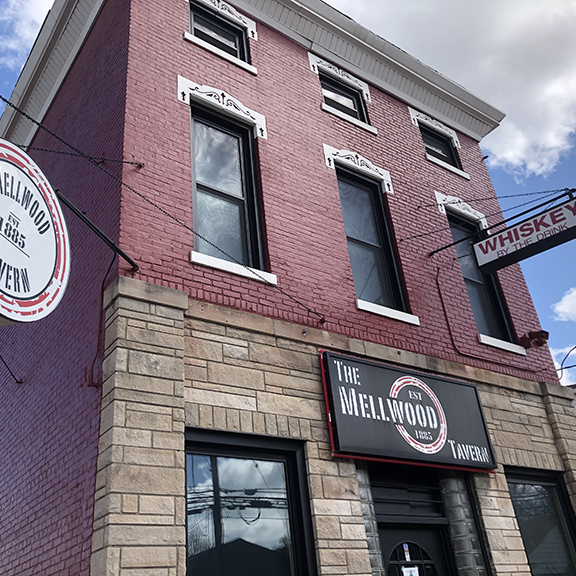 The Mellwood Tavern is the longest continually operating tavern in Louisville. Originally opening in 1885, it has gone through many names (The Rendezvous Inn, The Mellwood Inn, The Rush Inn) until finally becoming The Mellwood Tavern in 2016.
Mellwood has gained a reputation as the go-to spot for music lovers. Their commitment to showcasing the talents of both emerging and established musicians has made them a hub for discovering new sounds and supporting the local music scene. With multiple shows every week, the majority of them being free, you will never be left wondering what to do with your weekend.
Exciting changes are on the horizon as the tavern undergoes renovations to accommodate more people and enhance its offerings. To embrace the growing demand, they're expanding their space, creating both indoor and outdoor areas to enhance the atmosphere. Keep up to date with the renovations and all events by following them on all social platforms!