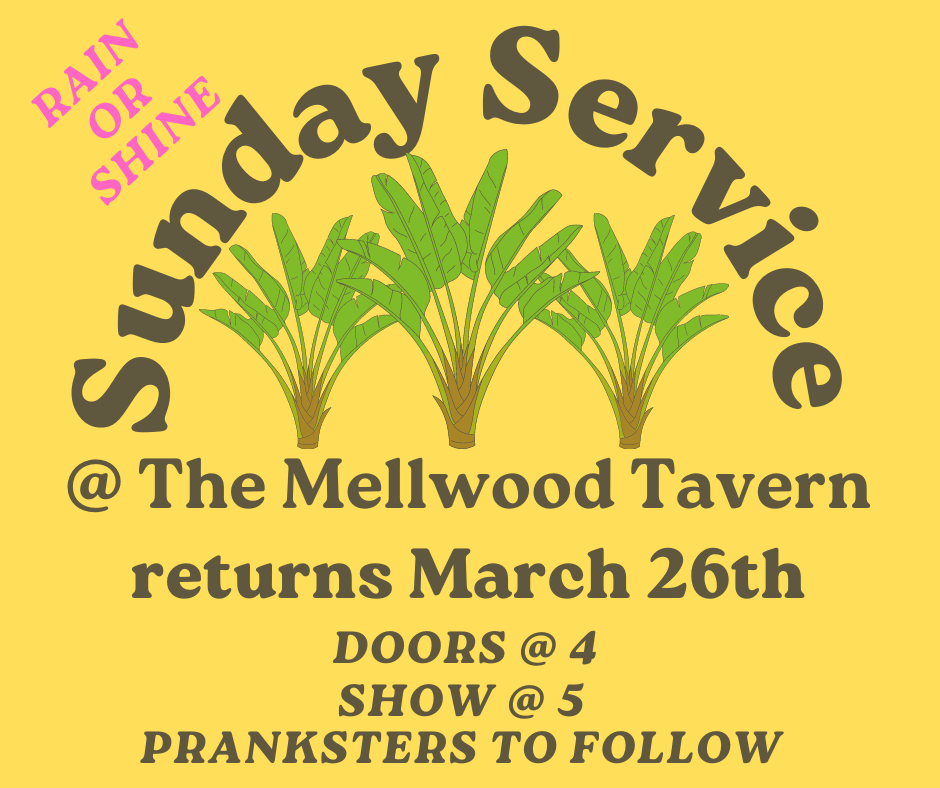 Sunday Service has returned!
Our highly anticipated Summer Concert Series is back! Starting at 5pm every Sunday, join us in an electrifying showcase of incredible music that will have you dancing, singing along, and creating memories that will last a lifetime. Mark your calendars and get ready to groove to the rhythm of the season all summer long with a different band each week followed by Louisville's long-time favorites, The Pranksters at 9pm.
Food Specials
Handmade burgers, chicken fingers, tavern tots, and other bar food favorites are available daily until 1am!
Tuesday and Thursday at 5pm, The Mellwood Tavern features homemade fried chicken and traditional southern sides. Meals are first come, first served, so come early!